Fjord Norway
Haugalandet
Haugesund
Naustet Spiseri
Åsbygt. 3, Haugesund

+47 52863000

km From You
Restaurant Naustet Spiseri specialises in maritime fare served in intimate and cosy surroundings that reflect part of Haugesund's history.
Naustet Spiseri is rustic, intimate and full of atmosphere. An appetizing menu featuring many local culinary traditions that never fails to surprise its guests.
Naustet Spiseri is a part of "Taste of the coast"-concept, with strong focus on fresh fish and good ingredients.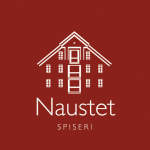 ---
Last Updated

:

Source

: Destinasjon Haugesund & Haugalandet
Taste Norway
Norwegian cuisine
Restaurant & café
Christmas food
Fully licenced
Seafood
Traditional food
Statens Kartverk, Geovekst og kommuner - Geodata AS
Traveler Reviews in partnership with